This website provides information on how COVID-19 affects individuals with disabilities. The resources include information from national, federal, and state sources. Accessibility is not guaranteed for external links.
Directions & Transportation
84003793twbuilding.jpg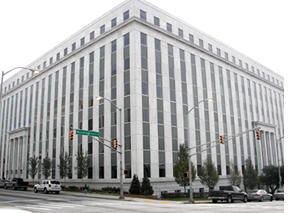 The State ADA Coordinator's office is located in Suite 3001D on the third floor of the Trinity Washington Building at 270 Washington Street, Atlanta, Georgia 30334. The main entrance for 270 Washington Street is located on Trinity Avenue. Please note that all visitors will need to present picture identification issued by a State or Federal entity prior to entry.
Directions & Transportation - Related Links