This website provides information on how COVID-19 affects individuals with disabilities. The resources include information from national, federal, and state sources. Accessibility is not guaranteed for external links.
Audiences
84386549Slideshow.gif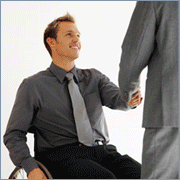 The State ADA Coordinator's Office provides services to a variety of audiences including Persons with Disabilities, ADA Coordinators, HR Professionals, State Fire Marshals & Code Officials, State Facility Directors & Administrators, and Collaborative Partners.